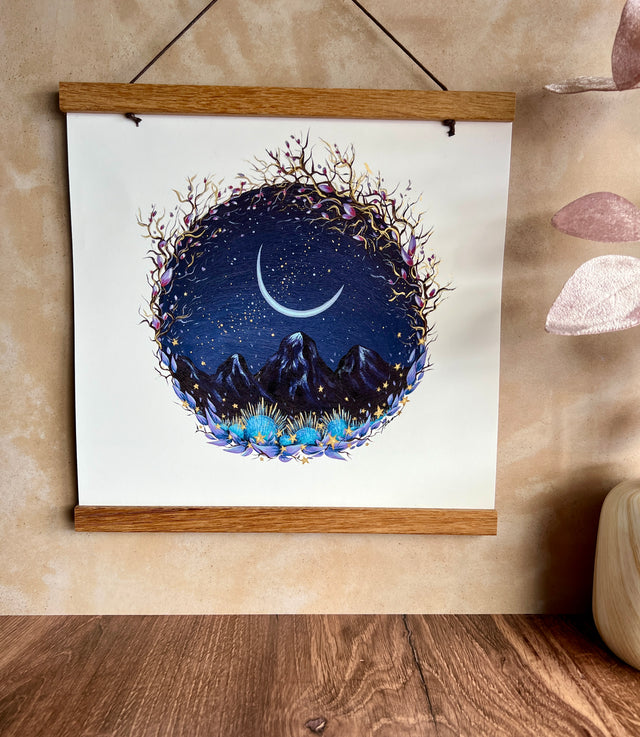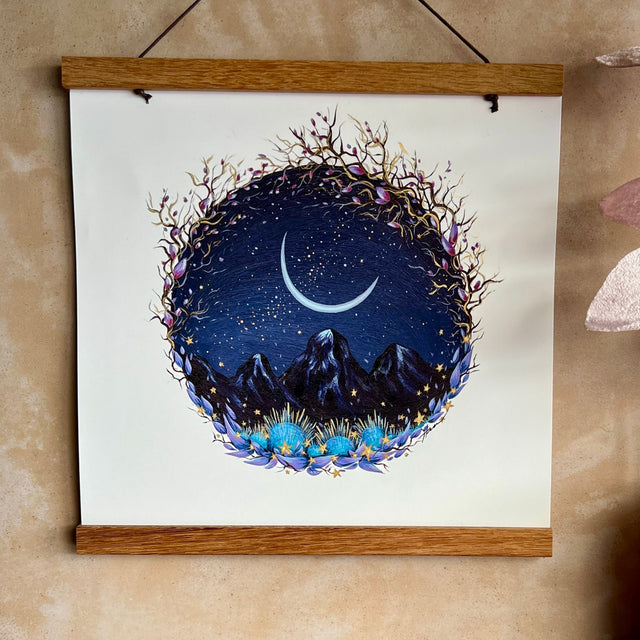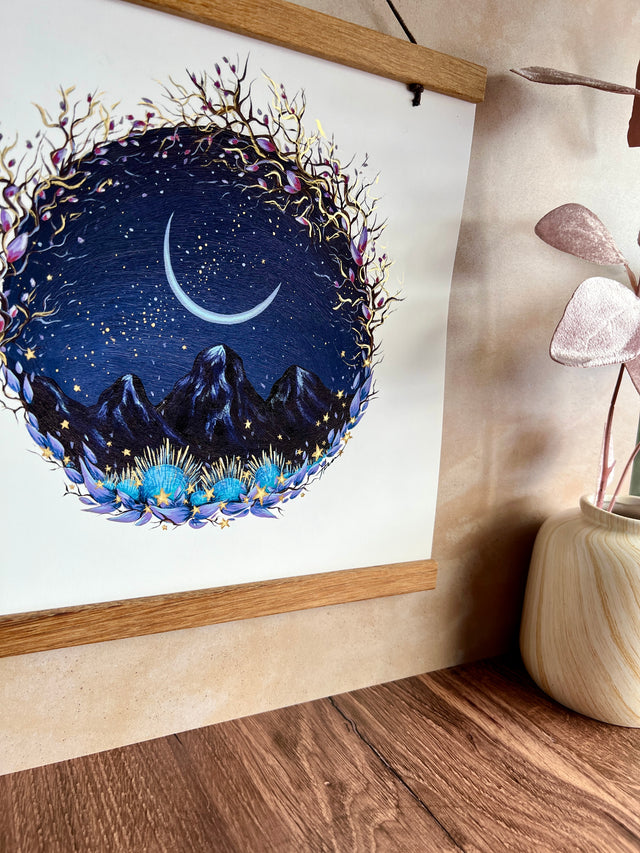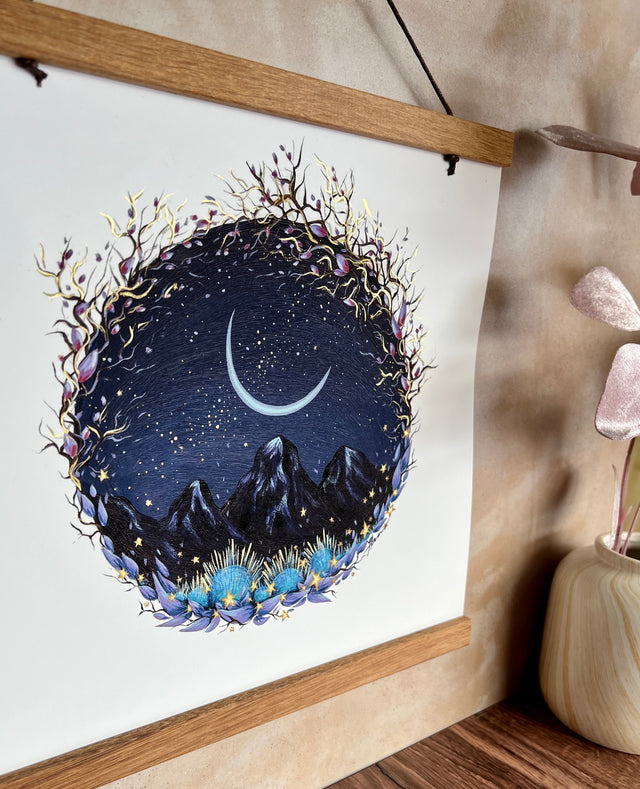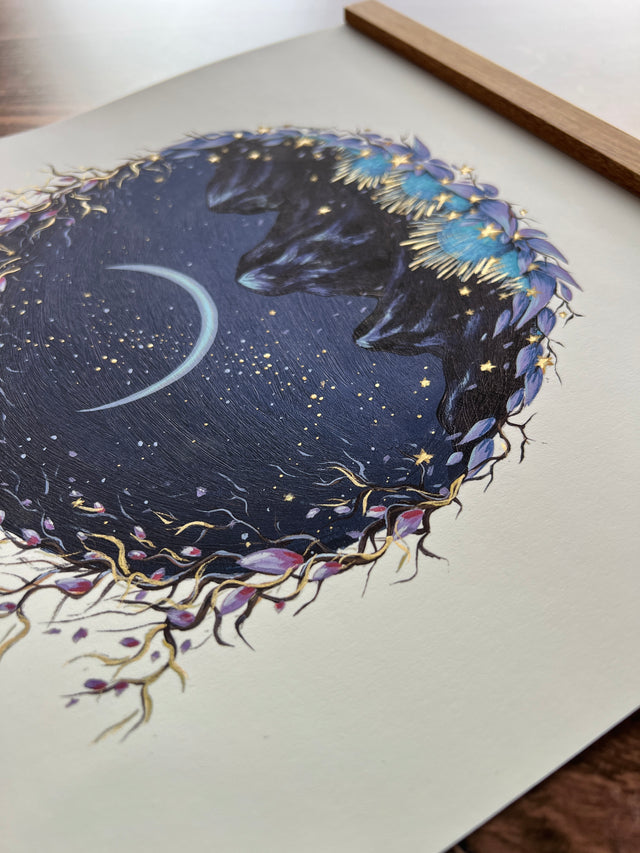 Archival print of my original painting "Winter Dreams". 2022
All prints are hand embellished with iridescent gold that adds those magical details like the original painting.

 
Print is 12x12". You can choose to add the scroll frame with the print or purchase the print alone. 
*Please not the scroll frame does not have any protective glass around the print, therefore it is not recommended to hang in areas with moisture such as bathroom or kitchen. 
Prints are signed on front and back. 
All prints are locally and professionally printed.

All prints have 100+ years Archival certification. 
Ships worldwide.  
For a closer look at my work and process follow me on Instagram @babyjessart.