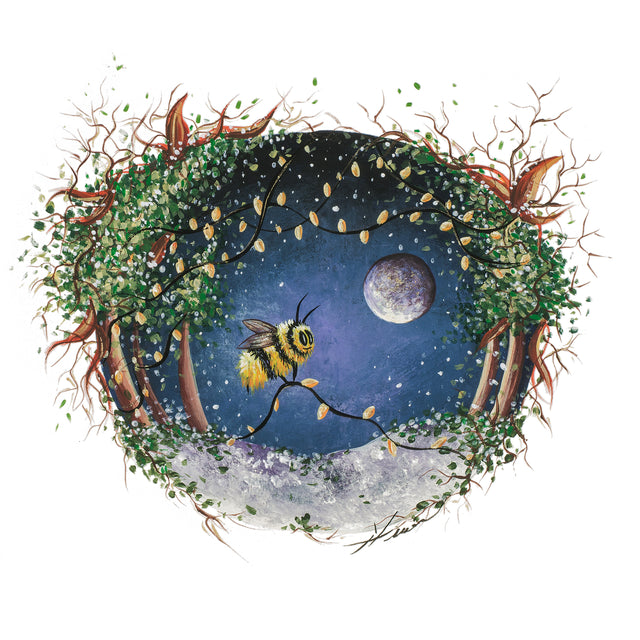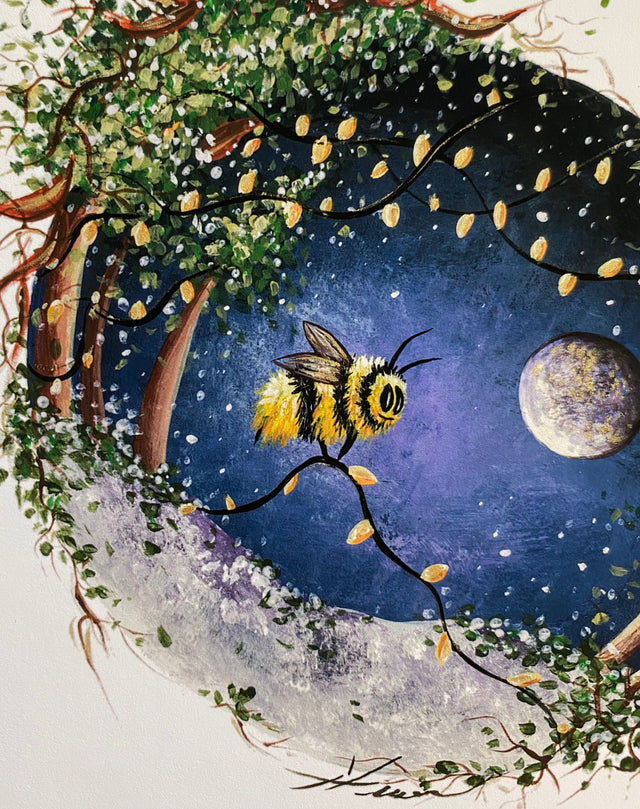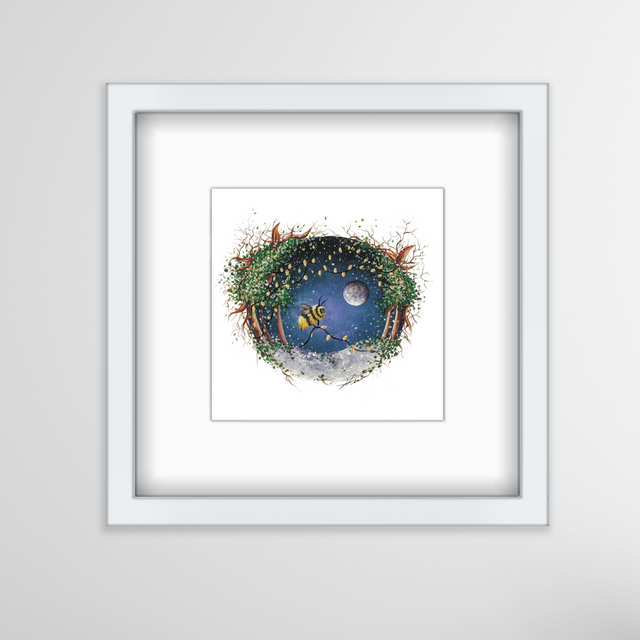 Archival print of my original painting "The Holiday Bee". 2020
All prints are hand embellished with iridescent gold that adds those magical details like the original painting.
Print measures at 6x6". Prints are signed on front and back.
All prints are locally and professionally printed.
All prints have 100+ years Archival certification. 
Ships worldwide. Free shipping in the US. 
For a closer look at my work and process follow me on Instagram @babyjessart.