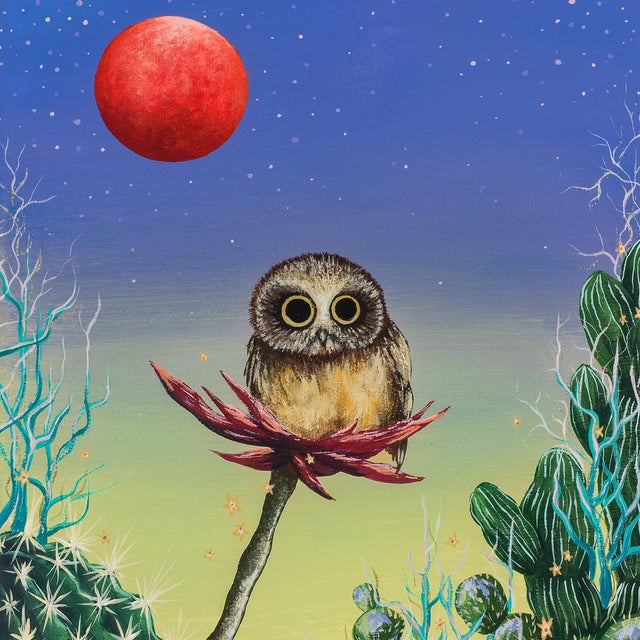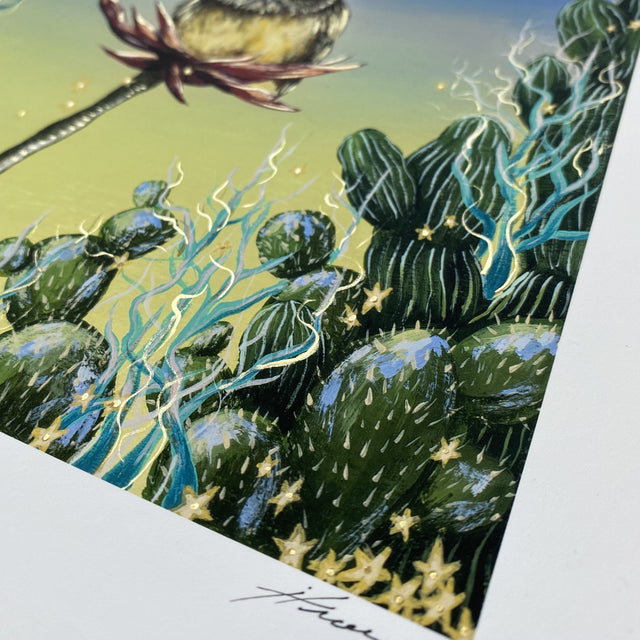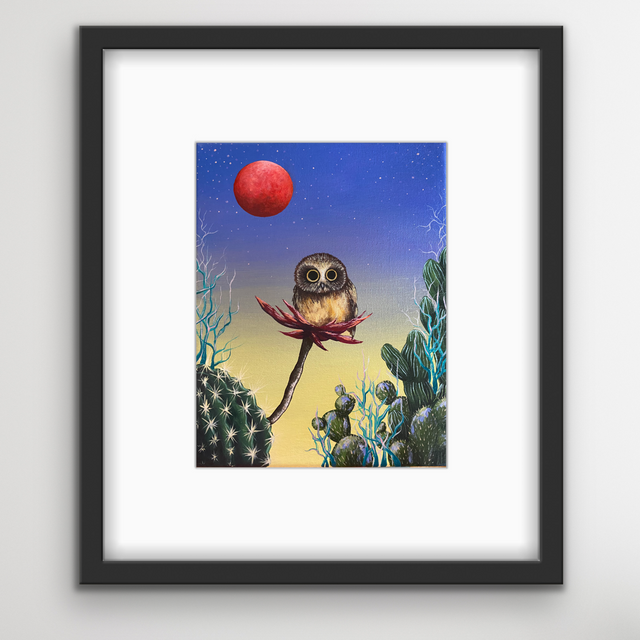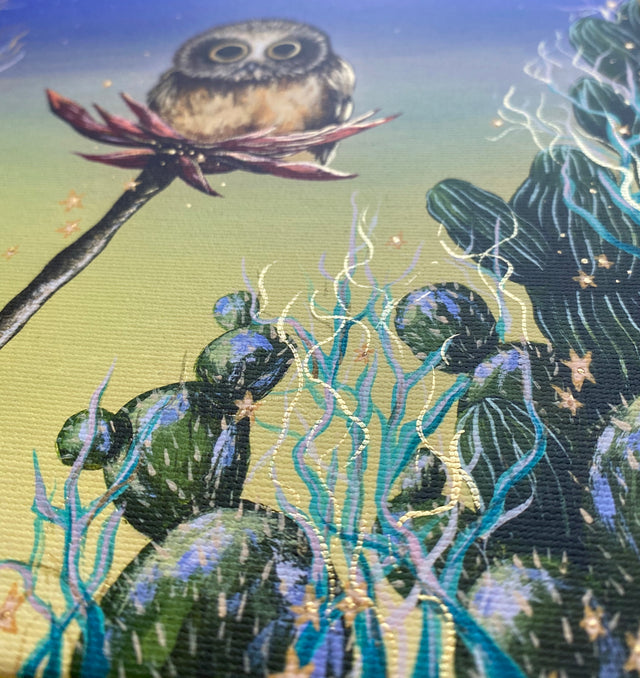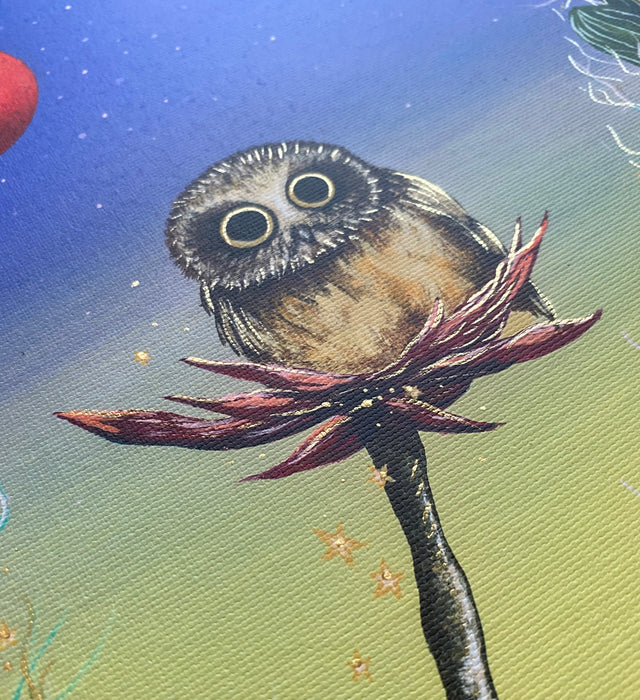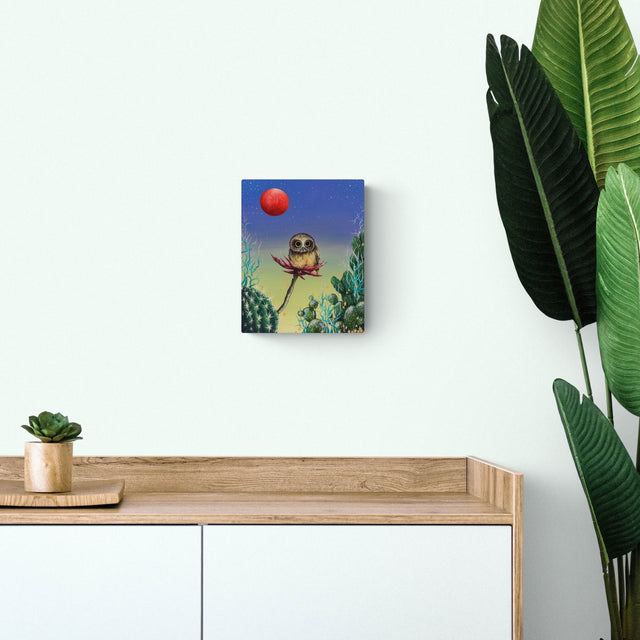 Archival print of my original painting "Saw-Whet and the Blood Orange Super Moon". 2021

Choose between Archival print on paper or canvas.

 All prints are hand embellished. 
Picture is 8x10" with 1" inch white border making whole print 10x12". Prints are signed on front and back.
Archival canvas print 8x10" inches with a 1.5 gallery profile. Canvas prints are signed on the side and back. Comes wired and ready to hang. 
All prints are locally and professionally printed.

All prints have 100+ years Archival certification. 
Ships worldwide. 
For a closer look at my work and process follow me on Instagram @babyjessart.