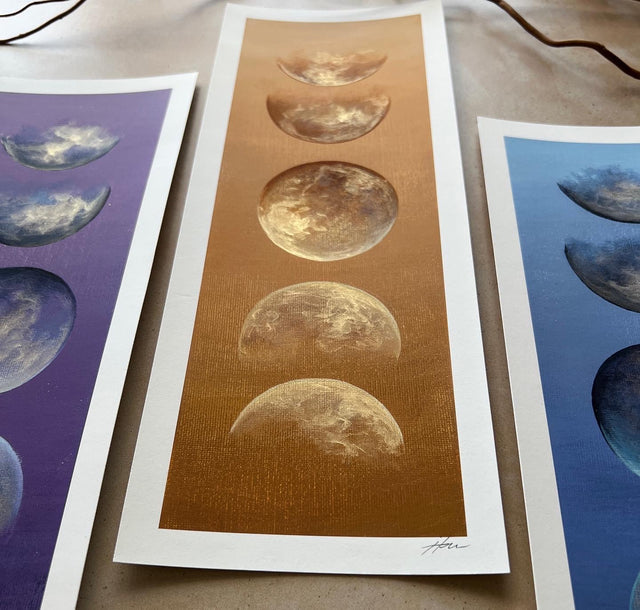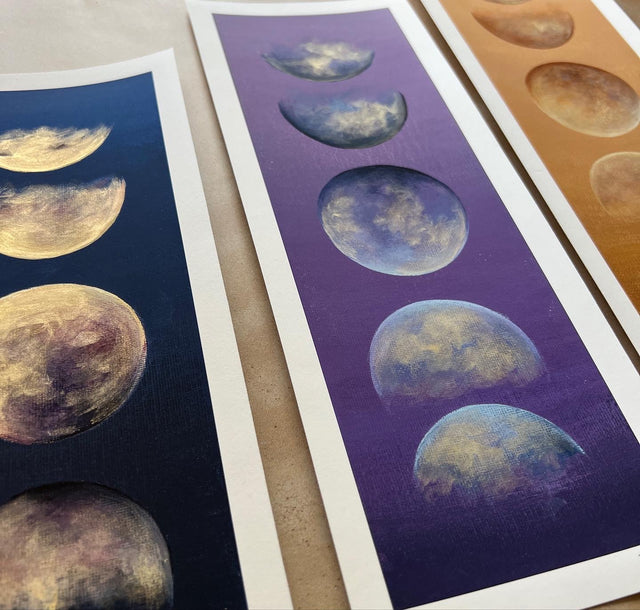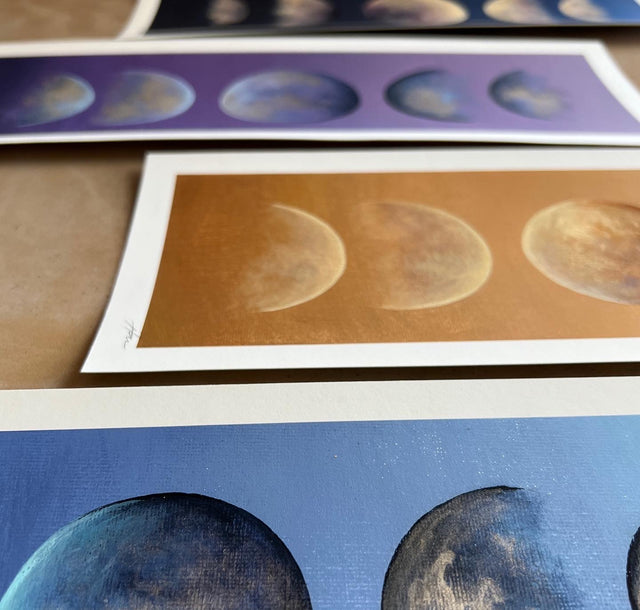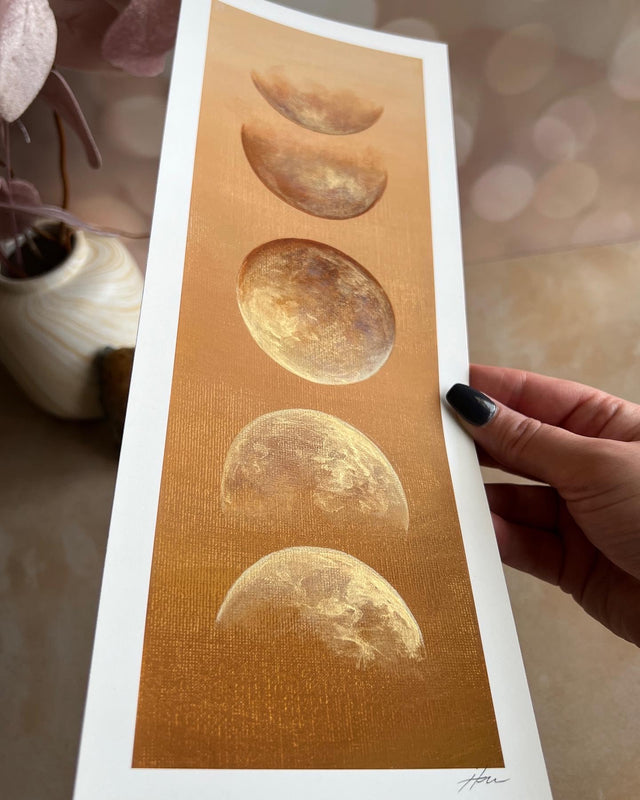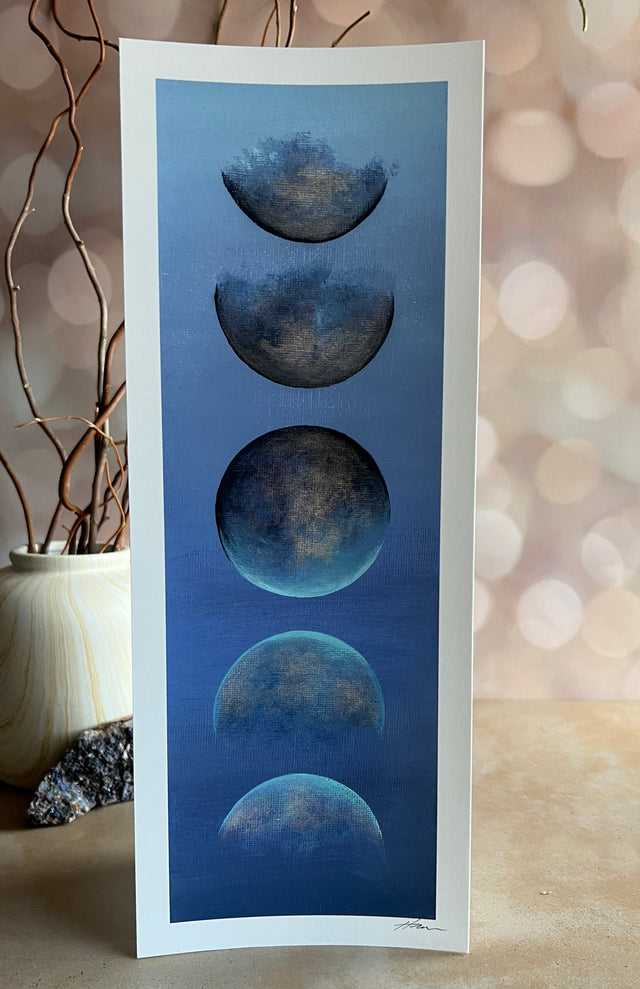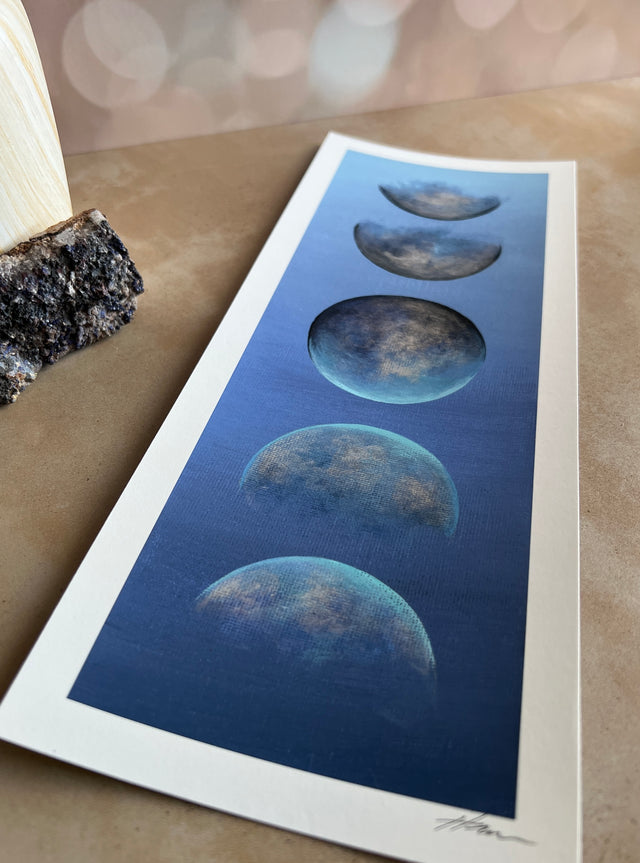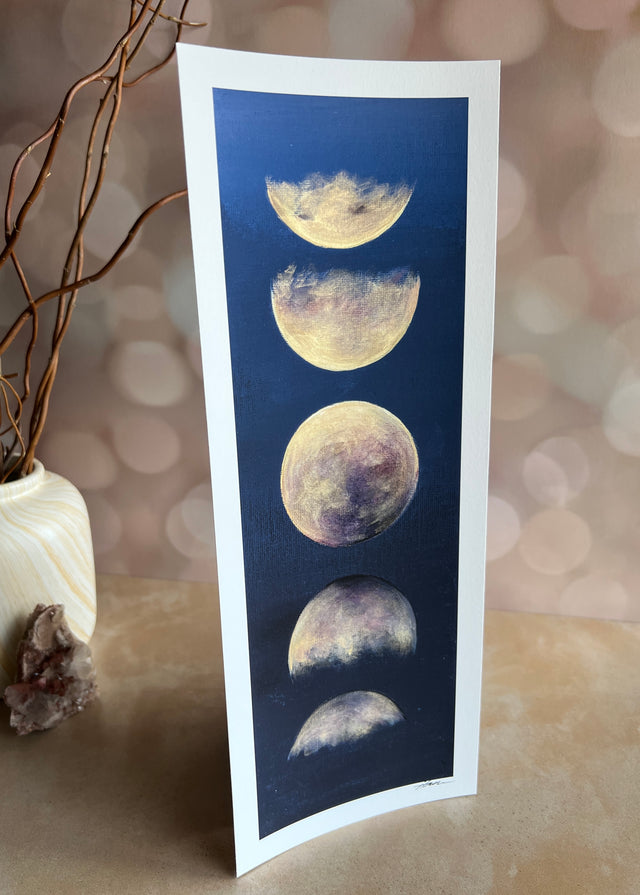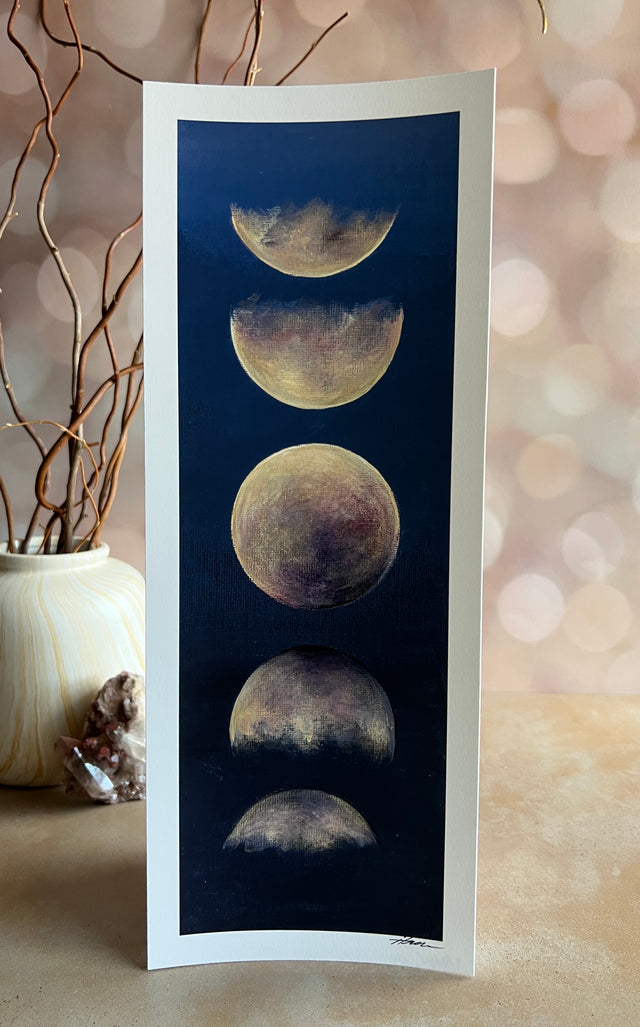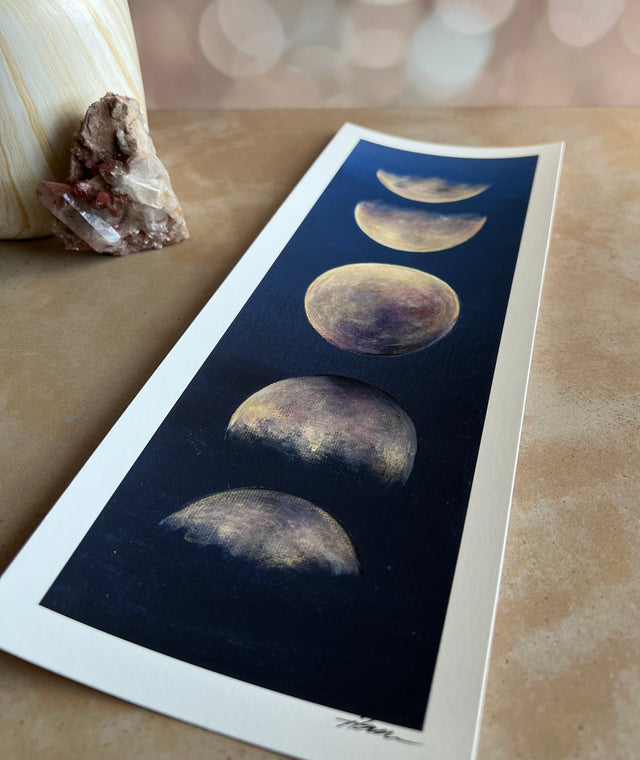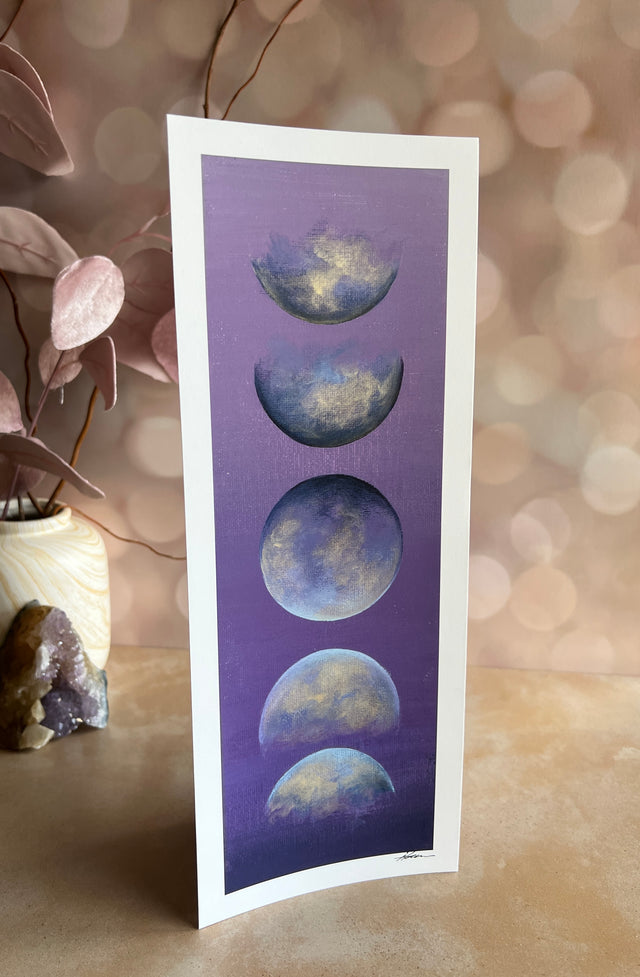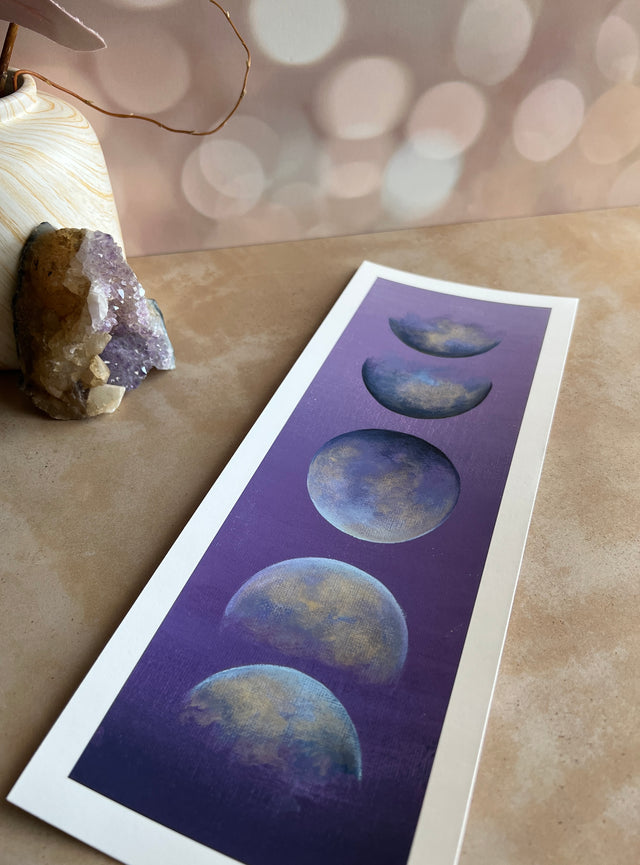 Archival prints of my original moon phase paintings. Select from 4 different colors. 2022
Print measures at 5x13", picture is 4x12".  Each print is hand-embellished with iridescent gold to add originality and a touch of magic. Prints are signed on front and back.
All prints are locally and professionally printed.

All prints have 100+ years Archival certification. 
Ships worldwide. 
For a closer look at my work and process follow me on Instagram @babyjessart.